Hayscastle Horticultural and Pony Show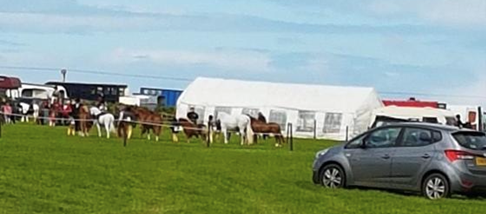 Hayscastle Horticultural and Pony Show started as a horticultural show in 1954 and was held at the village school to raise funds to help with the cost of supplying mains water to the recently built council houses at Glanhafod.  In the early years the Show was timed to fit in with the local bus service as few could afford their own transport then.  Desmond Donnelly, the County MP at the time, was the first president.
1956 saw the first Dog Show and in 1967 the first children's pony classes were judged on the school playing fields.  As pony classes increased in 1970, jumping classes were introduced with these being held on a nearby field at Coedfynnon Farm.  The horticultural Show remained at the school.
In 1979 the complete Show came back together, when the horticultural exhibits were housed in a marquee.  By 1989 the Show had moved to the middle of Hayscastle Cross before moving in 1999 to its present site on Plaindealings Fields.  During the 1980s and 1990s classes for goats, sheep and calves were held.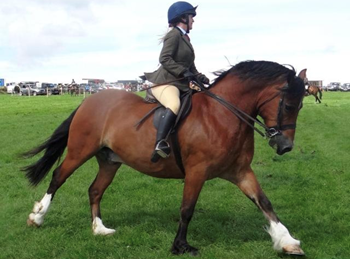 Many local faces have been Show President over the years coming from the individuals who have been prominent in the area and those who have supported the Show.
Today the varied show includes various pony classes, trekking classes, gymkhana, dog show, horticultural, domestic science, wines and beers, needlecraft, WI and YFC classes, children's classes and vintage tractors in addition to local stallholders and fundraising activities by community groups. Refreshments are provided by a group of dedicated and enthusiastic ladies and the whole show is run by an equally dedicated and enthusiastic group of volunteers.
The Show President each year nominates a chosen charity and thanks to the generosity of show supporters the Show Committee has been able to support a wide range of charities and organisations both local and national.
If you are new to the area it is a great opportunity to meet many of the residents and people who help to make a vibrant community. If you have never been, ask yourself "why not"? The Show is held on a Saturday in early August each year. If you have the time, we are always on the lookout for extra volunteers. Look forward to seeing you there!