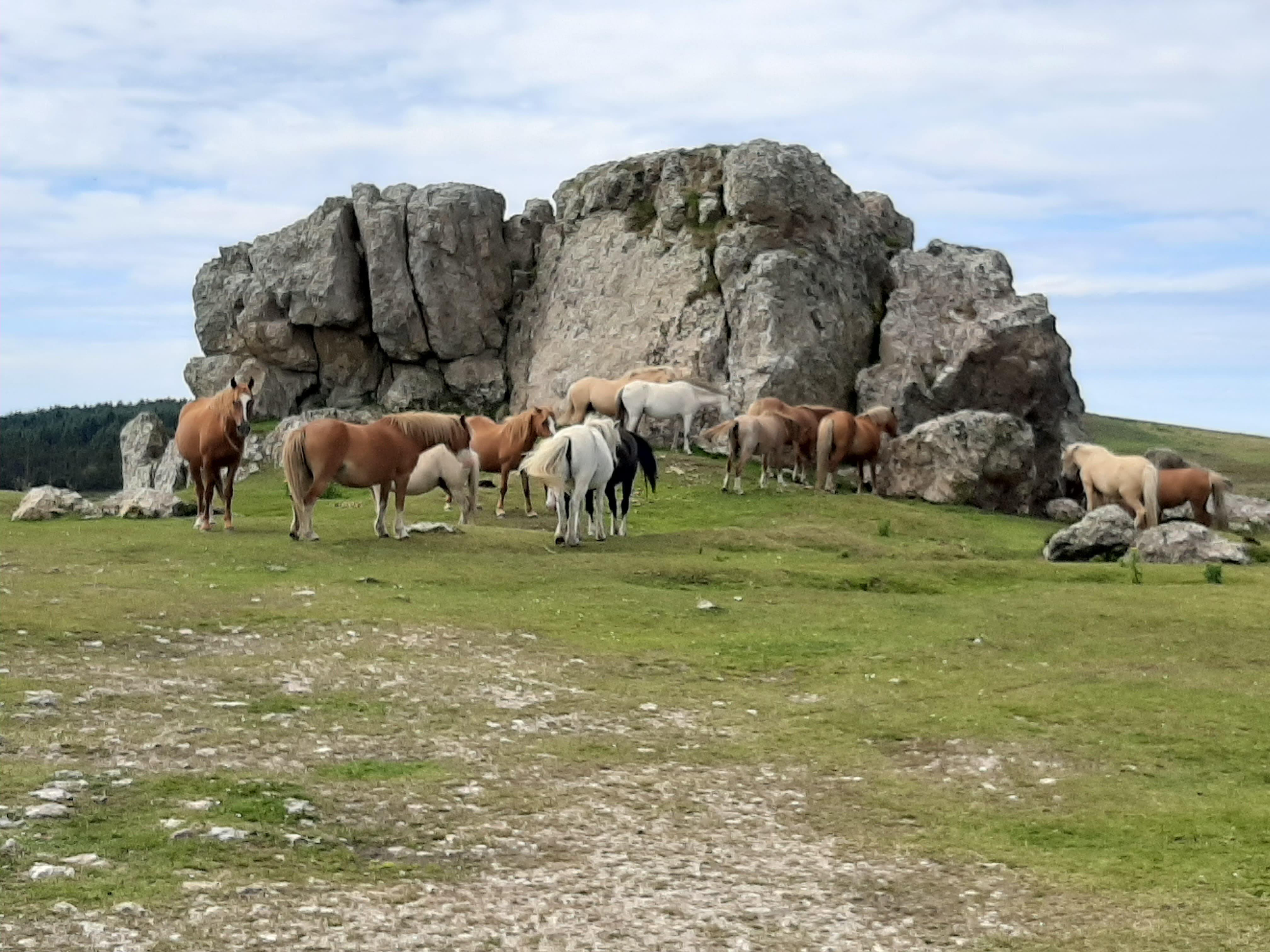 Although in the parish of Camrose, Plumstone is included in this booklet as it is a popular destination for Hayscastle residents.  Much of Hayscastle is overlooked when standing on or near Plumstone rock.
Part of the area is common land, part an SSSI (Site of Special Scientific Interest) and part an area of special landscape value.  The common land is managed by Natural Resources Wales and protected by Pembrokeshire County Council and the local Community Council (Camrose).  Not all land has open access rights so walkers should keep to the designated paths.  Paths can be wet and muddy in places.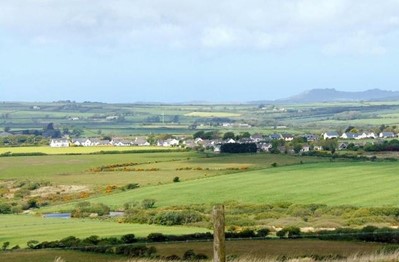 There are several different routes and a varied flora and fauna can be found along the way.  The Causeway plantation of conifers has been a popular roost for starlings in the past and the common is a favourite hunting ground for short-eared owls, hen harriers and buzzards.  Ravens and red kites are also regular visitors. The area is rich in history with three Bronze Age burial chambers and an Iron Age Fort.  There are two ancient trackways used for livestock travelling from the St Davids Peninsular to Haverfordwest.  There are superb views all round from Plumstone rock.  On a clear day it may be possible to see the Wicklow Moutains in Ireland.