Hayscastle Horticultural and Pony Show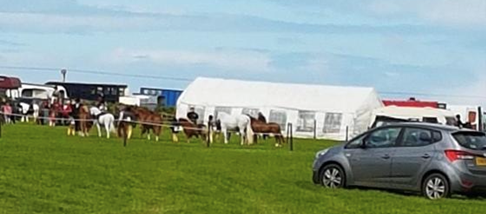 This event has ended
Date

August 13, 2022

Time

All-day event
The annual show takes place at Plaindealings Fields, SA62 5QE. This is what is available at this years show:
Welsh Mountain Ponies, Mountain and Moorland,
Pony Breeding, Childrens' Ponies Classes, Hunters,
Working Hunter Classes, Show Hunter Ponies, Side Saddle Classes, Novelty Classes, Pony and Open Show Jumping.
Trekking Classes. 
Foreign Classes, Partbred and Coloured Classes, Gymkhana.
Mounted Fancy Dress 
Vegetables, Flowers, Wines & Beers, Domestic Science (W.I., Y.F.C., and Children's Classes )
Children's Craft and Cooking Competitions.
Sports Day (Sack race, egg&spoon, skipping and tug of war) – 12pm
Companion Dog Show – 2pm 
Craft Tent 
Vintage Tractors and Cars
Food and refreshments available throughout the day