The perfect opportunity to meet new friends, connect with the community and make a real difference in our village.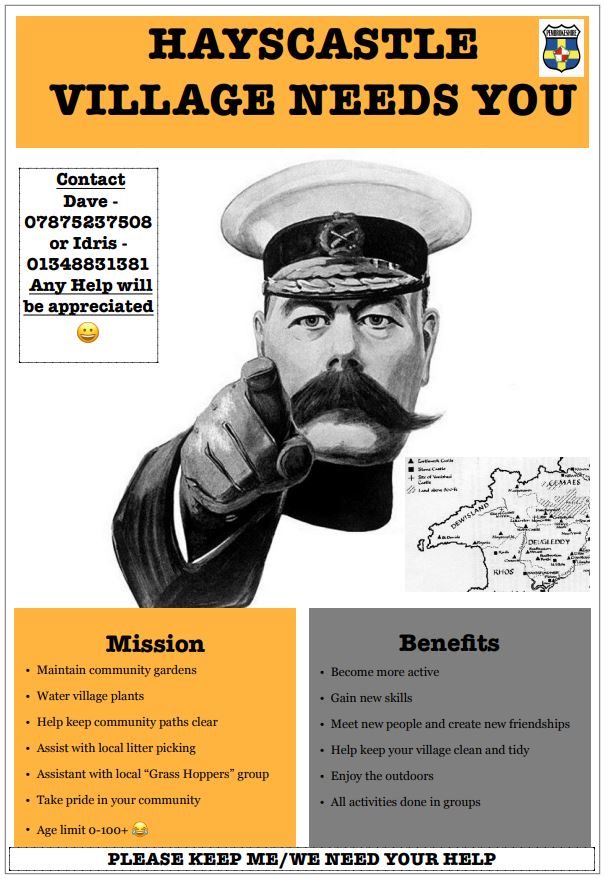 Congratulations to Martin and Marilyn Griffiths you recently celebrated their 40th Wedding Anniversary.
Also, there were parties in the village to celebrate the coming of age of Tomos Reynolds and Charlie Rowe who turned 18 at the beginning over October.
It has been a busy few months in Hayscastle with no fewer that 3 weddings! Congratulations to the happy couples:
Mr and Mrs Griffiths (Steven and Daisy)
Mr and Mrs Jenkins (Aled and Ceri)
Mr and Mrs Phillips (Josh and Zoe)
There was also a significant Birthday with Mrs Rhian Phillips celebrating her 80th birthday.
Also, a huge well done to Nia Lewis who has completed a 5k A Day Challenge by walking & jogging a total of 165km and raised £160 for the World Wildlife Fund to help with their efforts to protect our planet from climate change.